Stopsol
Add brilliance to any architectural designs while ensuring privacy, shading and comfort to occupants.
Stopsol combines both function and aesthetic perfectly for any building needs. Available in the Classic or Supersilver range, this reflective coated glass gives brilliance to any designs to achieve a timeless and sleek look, while providing good privacy for the building occupants inside. Its solar control properties are a support to sustainable building designs such as energy efficiency and reducing air condition costs. Their low solar factor ensures good solar protection to the occupants, yet lets in enough daylight into the building for visual comfort. Stopsol is made by the pyrolytic technology, giving it durability and an unlimited shelf-life. Moreover, this product can be used in different ways: as monolithic glass, tempered, as laminated glass or bent glass, as double or triple glazing, resulting in the highest level of freedom in processing and design.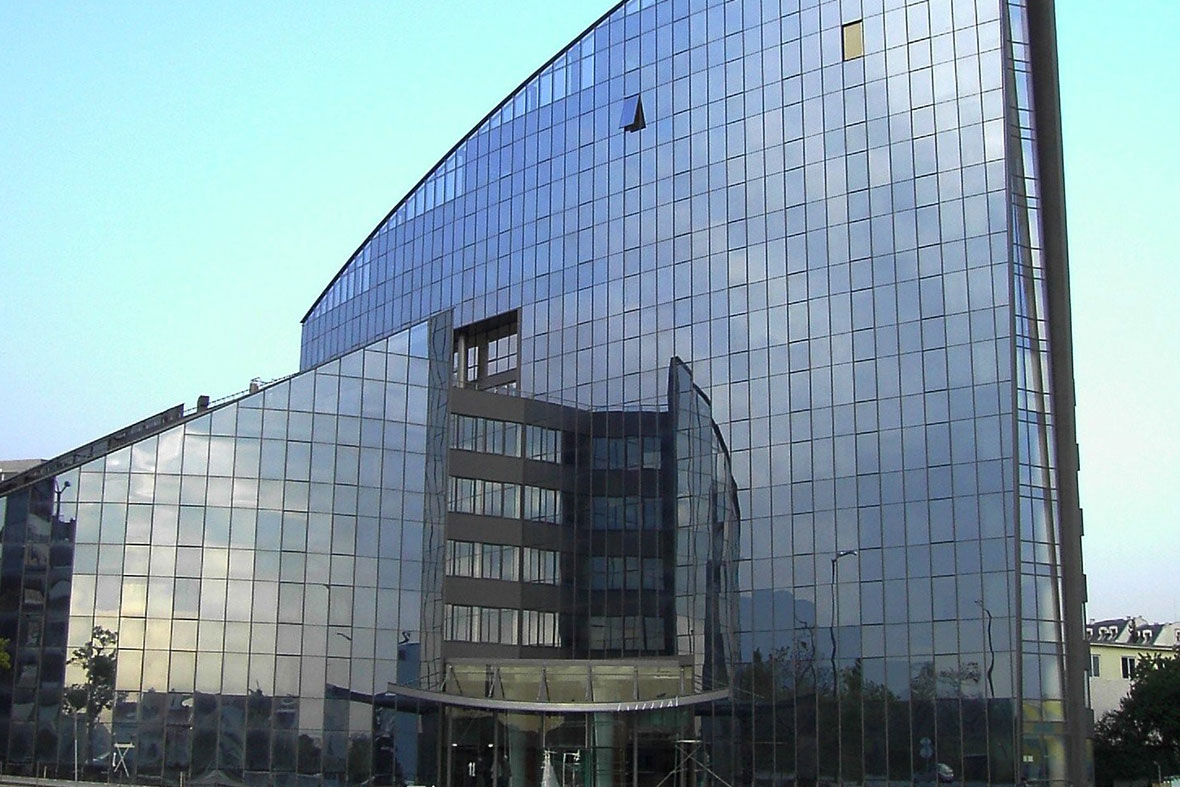 Stopsol Classic
Stopsol Supersilver
Solar Protection
Protection from the sun.
Thermal Comfort
By regulating heat and cold, this glass provides optimal indoor comfort.
Easy processing
Can be processed easily by processors in multiple ways.
Multiple Applications
Ideal for facades and windows in commercial and residential buildings.
Durable Coating
Pyrolytic coating, ensuring the durability of the treatment and making storage and handling worry-free.
Unlimited Design Options
An extensive range of beautiful aesthetics allowing freedom in design.
Warranty
Glass product is offered with warranty.
Brochures and Technical Documents