Our commitment to sustainability
AGC strives toward more sustainable production operations and greener products and services
Green buildings are becoming the new normal worldwide, especially in today's commercial construction and high-rise residential builds. In Asia Pacific, this trend is driven by environmental mandates in countries like Singapore and rapid urbanisation in Indonesia, Thailand, and Vietnam.

The reason for the popularity of green buildings is clear. Their efficient use of water, energy and other resources enables developers to meet evolving client demands and new environmental regulations. Businesses benefit from the resulting reduced operational costs and higher asset value. For building owners, the ability to promote sustainable practices and improve occupant health and well-being is an equally attractive incentive.

Responding to the evolving needs for green buildings, AGC commits our efforts to reduce the environmental impact of our production processes and technologies. By manufacturing with the best available technologies from an environmental standpoint, we continue to make strides in improving the sustainable attributes of our flat glass production activities and manufacture sustainable glass for buildings.
AGC Sustainability in Asia
A holistic approach to support sustainability
As a founding partner in the World Green Building Council Asia Pacific Regional Network, AGC Asia Pacific (AAP) actively supports and promotes green building activities across Asia Pacific. We continue to pursue new product innovations that support sustainability and ensure our materials meet global certifications and evolving industry benchmarks. To support this, we have dedicated 51% of our R&D budget to the development of sustainable products and manufacturing solutions that contributes to savings in CO2 emissions.
As the first glass manufacturer to have products certified under the Singapore Green Building Product (SGBP) Labelling Scheme, we understand the significance of these certifications and the role it plays in shaping the market. These certificate attainments provide stakeholders, architects and building designers the environmental evidence to earn credits towards green building rating systems which are commonly adopted in the Southeast Asia region. More architects are now specialising in low-energy buildings incorporating large glass glazing in their designs, further fuelling demand for green certified added-value glass products.
A Positive Impact On Environment
AGC Sustainability Approach
AGC aims to contribute to realising a sustainable society and become a forerunner in Asia that is ever evolving and continuously improving. Our goal is to address social issues by providing differentiated glass materials and solutions, making sustainability a reality.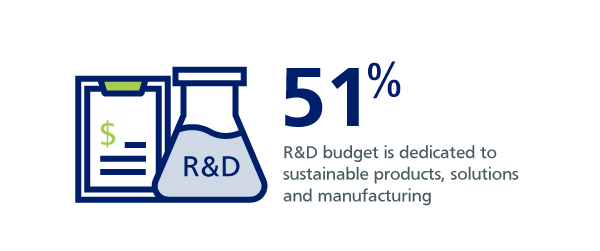 AGC Sustainability Worldwide
Global contributions to build a more sustainable future
"Today more than ever we have a responsibility to ensure that future generations inherit a world that is developing in a sustainable way. Especially on the issue of climate change, society knows that what we do today affects tomorrow and that all should take their responsibility now. I am glad of this opportunity to show that AGC Glass Europe is taking this responsibility seriously. We have turned it into a challenge: a challenge to achieve the best balance between sustainable development and economy, by combining improvements in terms of profitability, comfort and safety, aesthetics, and environmental impact. A commitment to help ensure a bright future for our planet."

Jean-Marc Meunier,  CEO AGC Glass Europe