Sunlux Gold
A zero-silver magnetron coated glass that provides a high level of shading efficiency with a superior gold appearance
Sunlux Gold is one of AGC latest technology platforms to design a coated product that provides superior gold aesthetic with high solar control. This product is particularly well adapted for tropical climates that maintains pleasant indoor temperatures while maximising building energy efficiency and comfortability level.
Available as a single product that comes with dual performances that offer either a warmer or cooler gold aesthetic depending on the processing of the glass. Sunlux Gold is a product choice for architects looking for freedom of design with a unique and outstanding gold façade aesthetic.
The product range includes:
Sunlux Gold SS 13/20
Sunlux Gold SS 30/35
Sunlux Gold SS 13/20, Annealed
Sunlux Gold SS 13/20, Tempered
Sunlux Gold SS 30/35, Annealed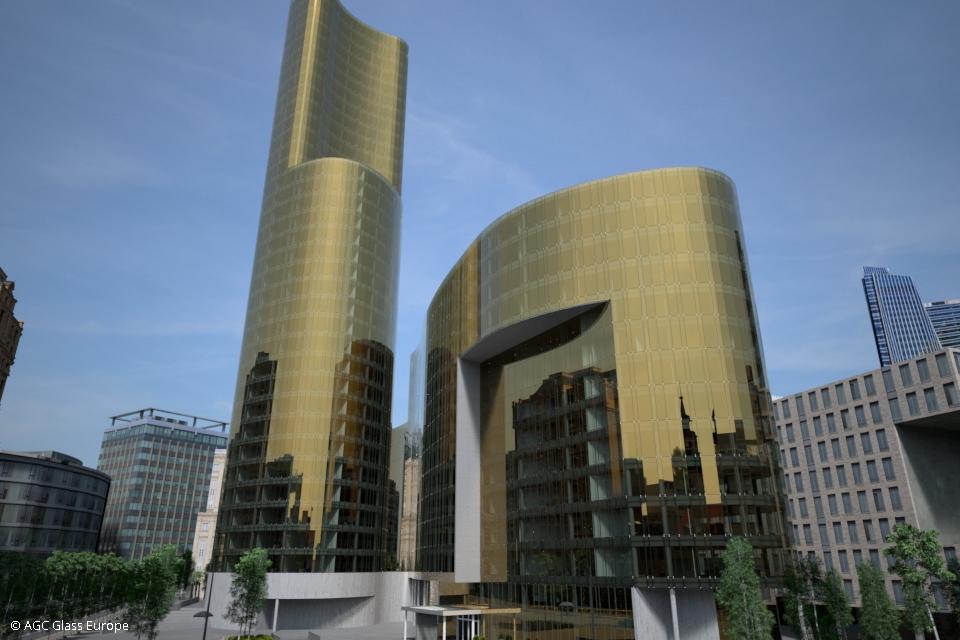 Sunlux Gold SS 30/35, Tempered
Solar Protection
Protection from the sun.
Thermal Insulation
Excellent thermal insulation that keeps heat in (oven doors and residential applications)
Thermal Comfort
By regulating heat and cold, this glass provides optimal indoor comfort.
Maximum Energy Efficiency
Lower air conditioning and heating costs.
Easy processing
Can be processed easily by processors in multiple ways.
Multiple Applications
Ideal for facades and windows in commercial and residential buildings.
Warranty
Glass product is offered with warranty.
Brochures and Technical Documents