Sunergy
The epitome of balancing energy, comfort and visual performance for an all-climate glazing.
Combining both excellent shading performance (low solar factor) and low-E function, Sunergy provides good comfort for any commercial and residential application. Its low reflection and availability on various tints makes it versatile for most architect's creative expression while still provides good daylighting. Manufactured using the pyrolytic process, Sunergy's high durability is a glass processor's preference for its processing ease and unlimited shelf-life. It can be used as a single pane or in any combination of laminated, double or triple glazed units to cater to any permutations of aesthetic and performance. A simple double-glazing unit of Sunergy can effortlessly achieve a U value of 1.9 W/sqmK, making Sunergy the ideal consideration to support sustainability goals including energy-saving and thermal insulation strategies.
Sunergy on Clear
Sunergy Cool
Sunergy Azur
Sunergy Blue Green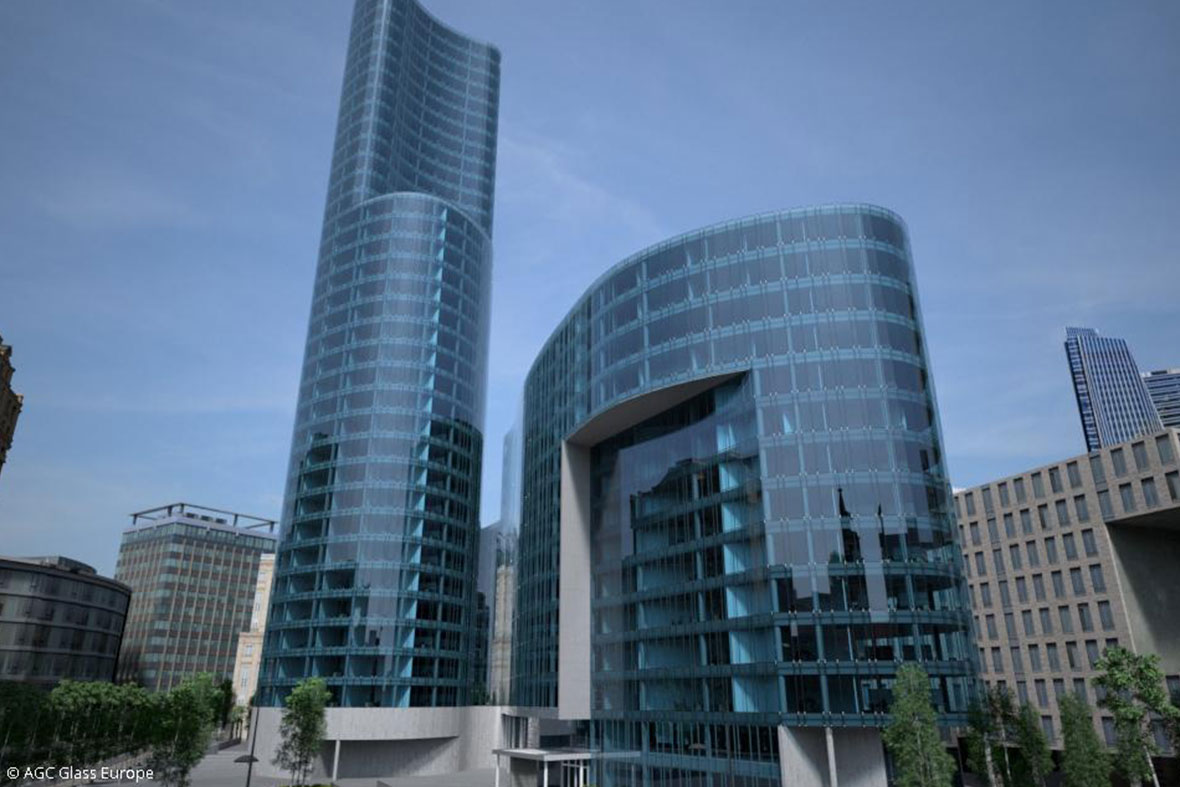 Sunergy Dark Blue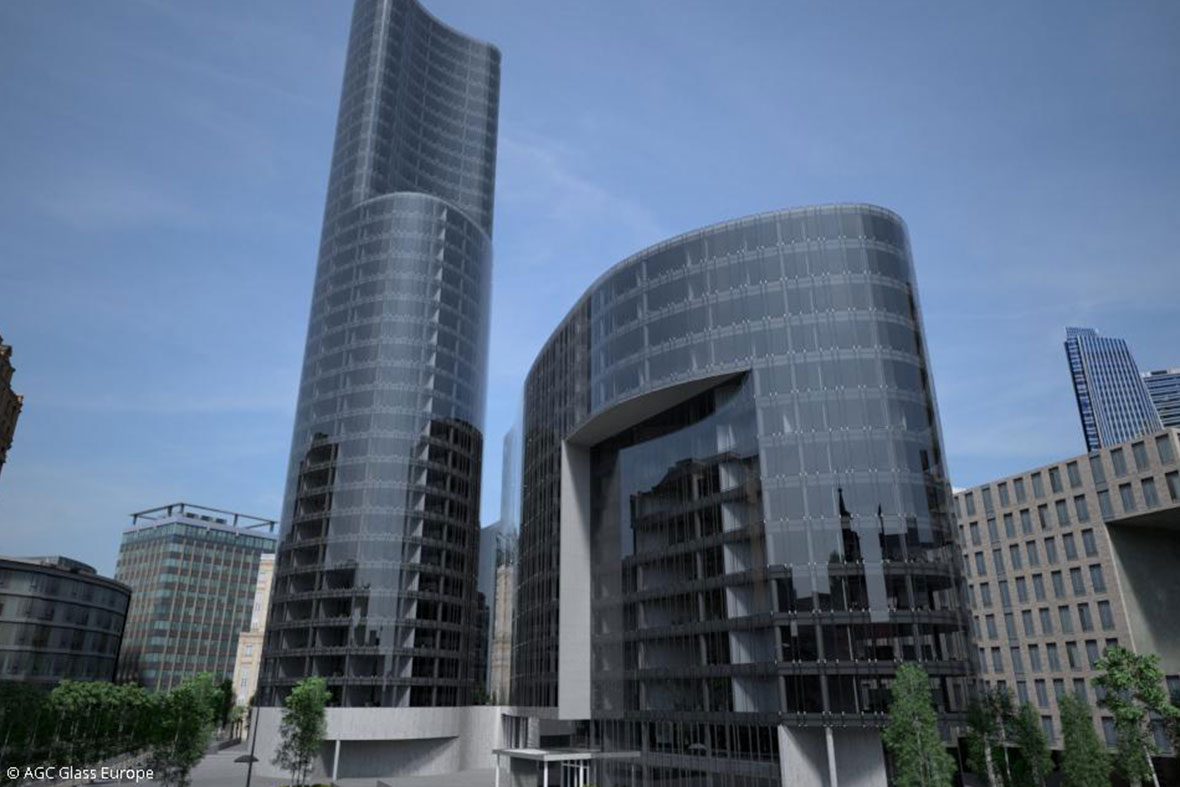 Sunergy Euro Grey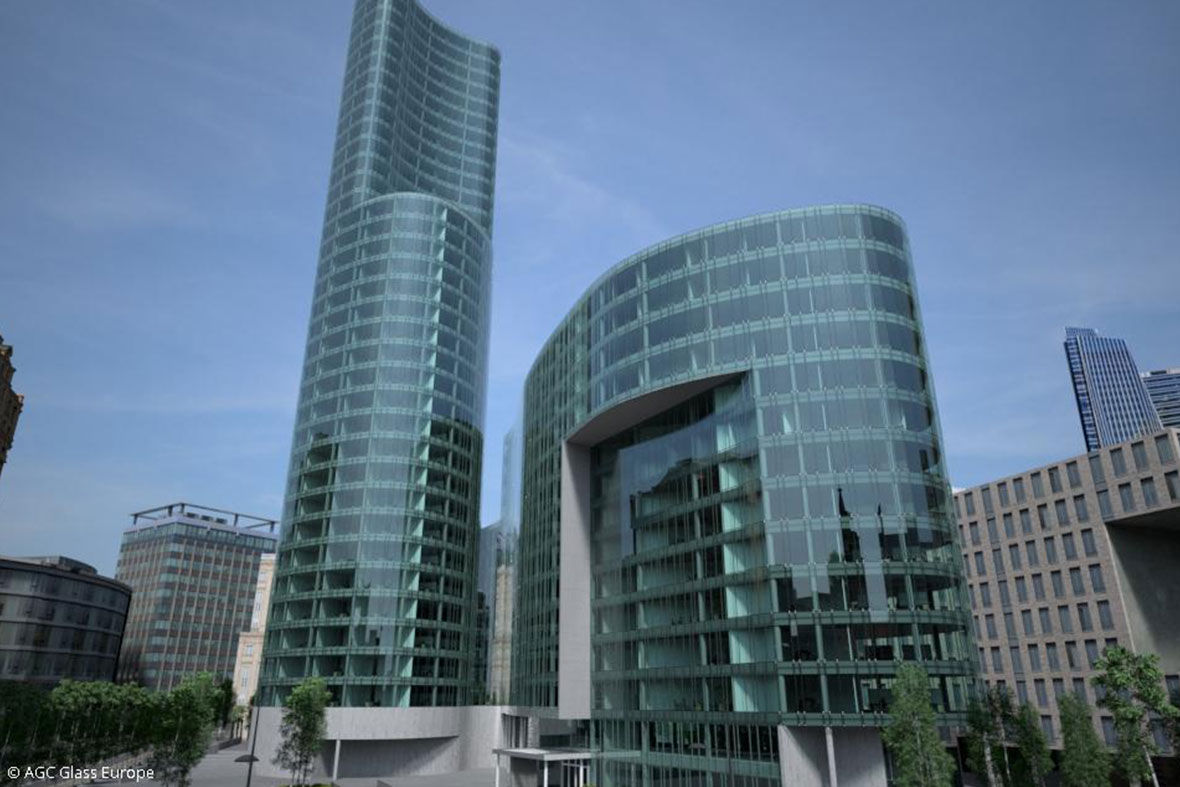 Sunergy Green
Solar Protection
Protection from the sun.
Low Reflection
High transparency thanks to very low light reflection in line with modern design trends.
Thermal Insulation
Excellent thermal insulation that keeps heat in (oven doors and residential applications)
Thermal Comfort
By regulating heat and cold, this glass provides optimal indoor comfort.
Maximum Energy Efficiency
Lower air conditioning and heating costs.
Excellent High Light Transmission
Maximum natural light entering the building.
Easy processing
Can be processed easily by processors in multiple ways.
Multiple Applications
Ideal for facades and windows in commercial and residential buildings.
Durable Coating
Pyrolytic coating, ensuring the durability of the treatment and making storage and handling worry-free.
Unlimited Design Options
An extensive range of beautiful aesthetics allowing freedom in design.
Warranty
Glass product is offered with warranty.
Brochures and Technical Documents